MWA helps our clients enter
the bank insurance marketplace  with
self-knowledge and a plan for success.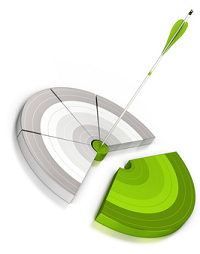 Profitable bank insurance programs begin with internal assessments and grow from plans tailored to fit that bank's profile. 
The best way for your bank to enter the insurance market is to begin with MWA's exclusive strategic assessment process, the MWA Economic Assessment™.
To begin the MWA Economic Assessment™, MWA examines your bank's retail and commercial customer bases and determines what insurance products and delivery systems will best serve your customers and generate fee income for your bank.
After carefully analyzing your bank's individual circumstances, MWA then delivers a completely custom and comprehensive Economic Assessment Report™ that:  
Determines the most efficient modes of market entry (the "buy, build or rent" scenarios) and those methods of distribution that can produce significant profits and rates of return.

Identifies the product mix that best serves the bank's customer bases and best suits the bank's corporate profile, strategic positioning and diversification objectives.

Projects the annuity, life and property-casualty insurance premiums the bank can realistically generate.

Calculates the revenues and profits each line of insurance can realistically produce each year over a 5-year period.

Lays out the long-term strategic direction your bank should take in the plan and launch of its insurance operations.
TO REQUEST MORE INFORMATION EMAIL